Why We Exist
The Alumshares Mission
Alumshares' mission is to help alumni get ahead while accelerating the next generation of groundbreaking companies; to build a place where alumni can come to own a piece of pioneering companies they've already helped to support.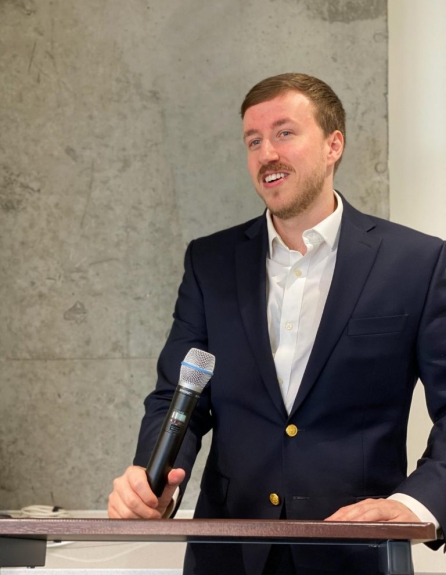 Michael McCord
Chief Executive Officer
Our Story
In 2017, Alumshares was founded on one simple idea — what if we could invest in the groundbreaking innovations being created in and around our alma maters?
Growing up in Research Triangle Park, Alumshares started as a passion project among a group of friends surrounded by three fantastic universities. We've always heard about the tremendous impact these universities have on the world around us. Beyond academics and athletics, they play a critical role in spurring on groundbreaking innovations that shape our world in powerful ways.
However, when we'd hear about developments making waves around us, we noticed it was typically to the benefit of totally unrelated stakeholders. Then we thought, what if we could benefit from the scientific creativity, technological ingenuity, and systematic entrepreneurship happening around our universities? After all, as alumni we have indirectly supported many of them. What if we could participate in the Lyricas, Googles, and Gatorades of the world?
We believe there is a better way to invest. And it centers around early access and the power of our collective network. So we set out to help busy and geographically disparate groups of alumni use their network access to own pieces of these breakthrough innovations.
Our Values
Alumni centric — We are obsessively attentive to the alumni experience from end to end; alumni are the lifeblood and fabric of our community.
High-quality standards — We obsess over our product and the companies we invest in. We consistently deliver polished work and aim to raise the bar every day.
Think big — We aren't afraid to invest in pioneering and category-defining innovation or to push boundaries with our own technology.
Truth matters — Truth and doing the right thing matters more than egos. We communicate concerns openly and honestly, especially when it is hard.
Who we are
We attract, develop, and retain some of the top entrepreneurial, investment, and scientific talent in the world. Given we play a part in financing businesses solving big problems, our culture combines talented individuals with a shared passion to change the world.
Alumshares Advisors