Investments
Invest like you donated the library
Almost anyone can access stocks and bonds these days, but pioneering portfolios also include exposure to high growth private market opportunities before they're public. Given their scarcity, quality private market investments have typically been reserved for billion dollar institutions and the incredibly well connected.
Through the power of the network of alumni like yourself, you can now access these opportunities at minimums never seen before.
US VC Index
19.6%
30-yr annual average return²
S&P 500
10.3%
30-yr annual average return⁴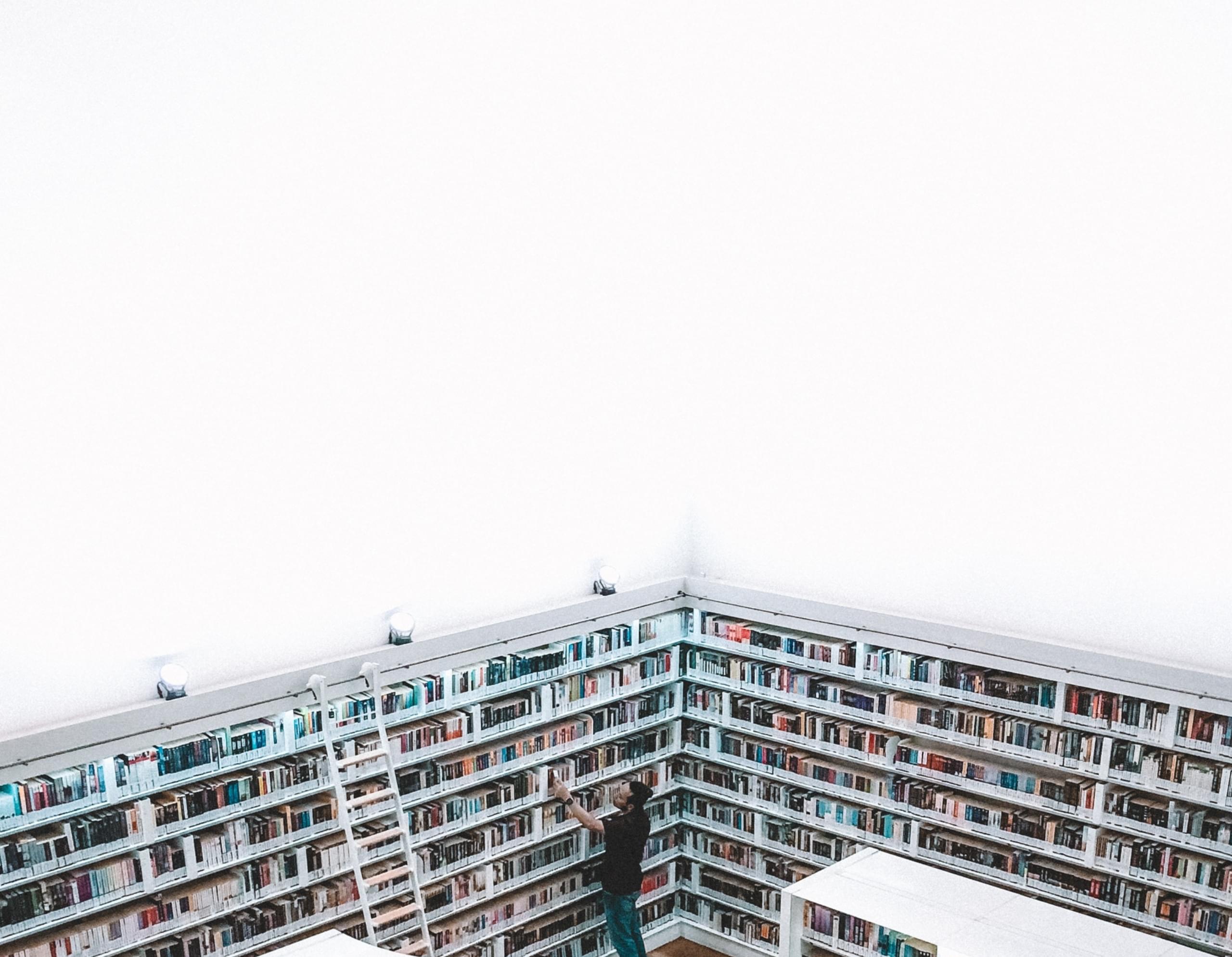 Investment Philosophy
Although we don't make investment recommendations, we believe it is extremely important to share our guiding principles to make it clear what we stand for and the goals we aim to achieve.
Investing when it matters most
Typically, your first chance to invest comes when a company goes public. However, by then a large portion of profit has already been realized. We focus on opportunities where precursors to success have been achieved but significant value creation lies ahead.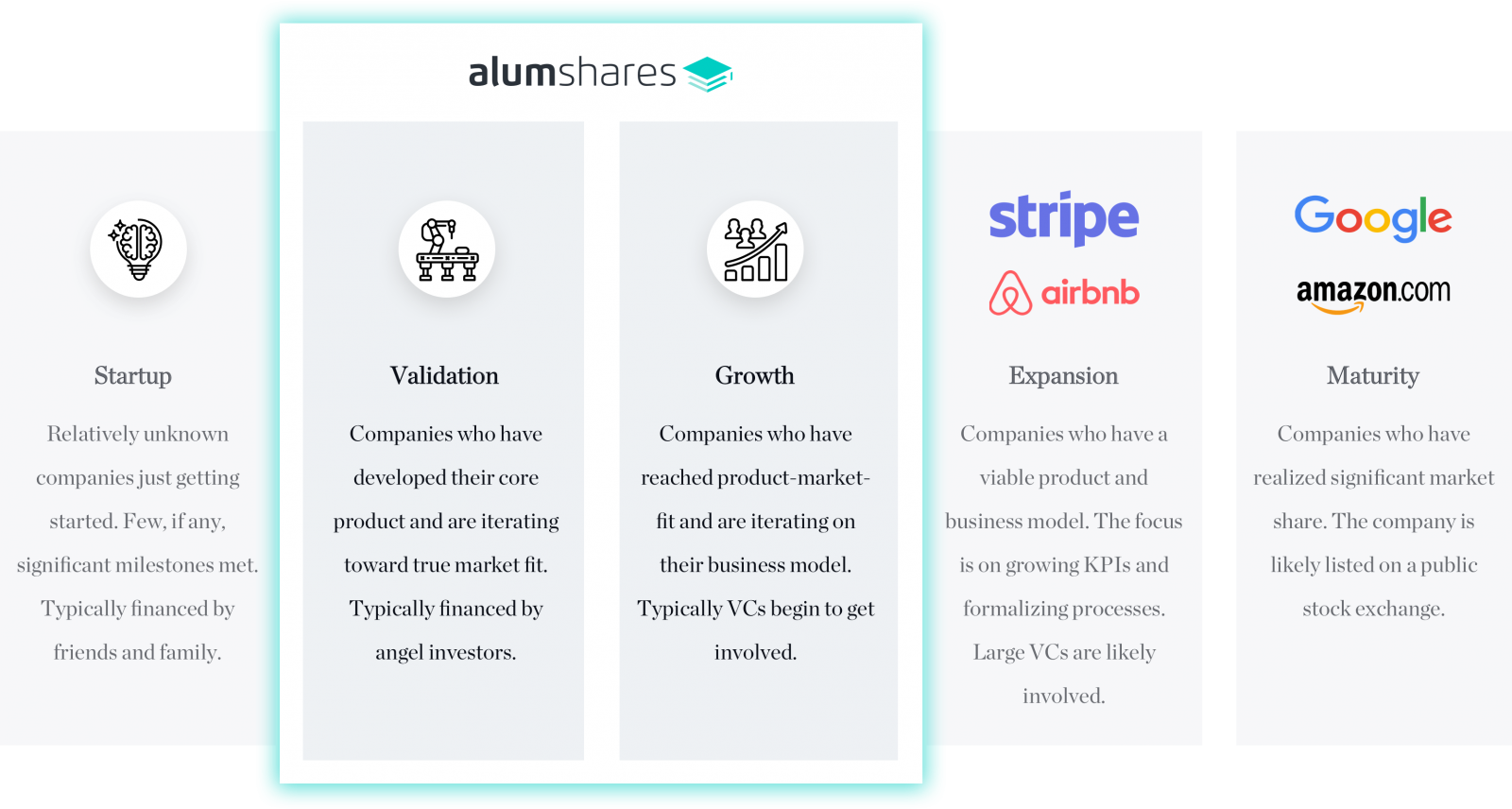 Supercharge your portfolio
For years, institutional investors have outperformed public markets by investing in alternative assets like venture capital. Now you too can give your portfolio the edge. Whether you're a newcomer or an expert, accessing alternative assets, tracking your positions, and diversifying your investment portfolio has never been easier.
Typical Investment Portfolio
Most traditional portfolios consist of a highly correlated group of asset classes typically including publicly traded stocks, publicly traded bonds, cash, and some real estate.
Yale Endowment Model
The Yale Endowment has consistently beat the market through allocating a portion of their portfolio towards alternative assets including venture capital, private equity, and hedge funds.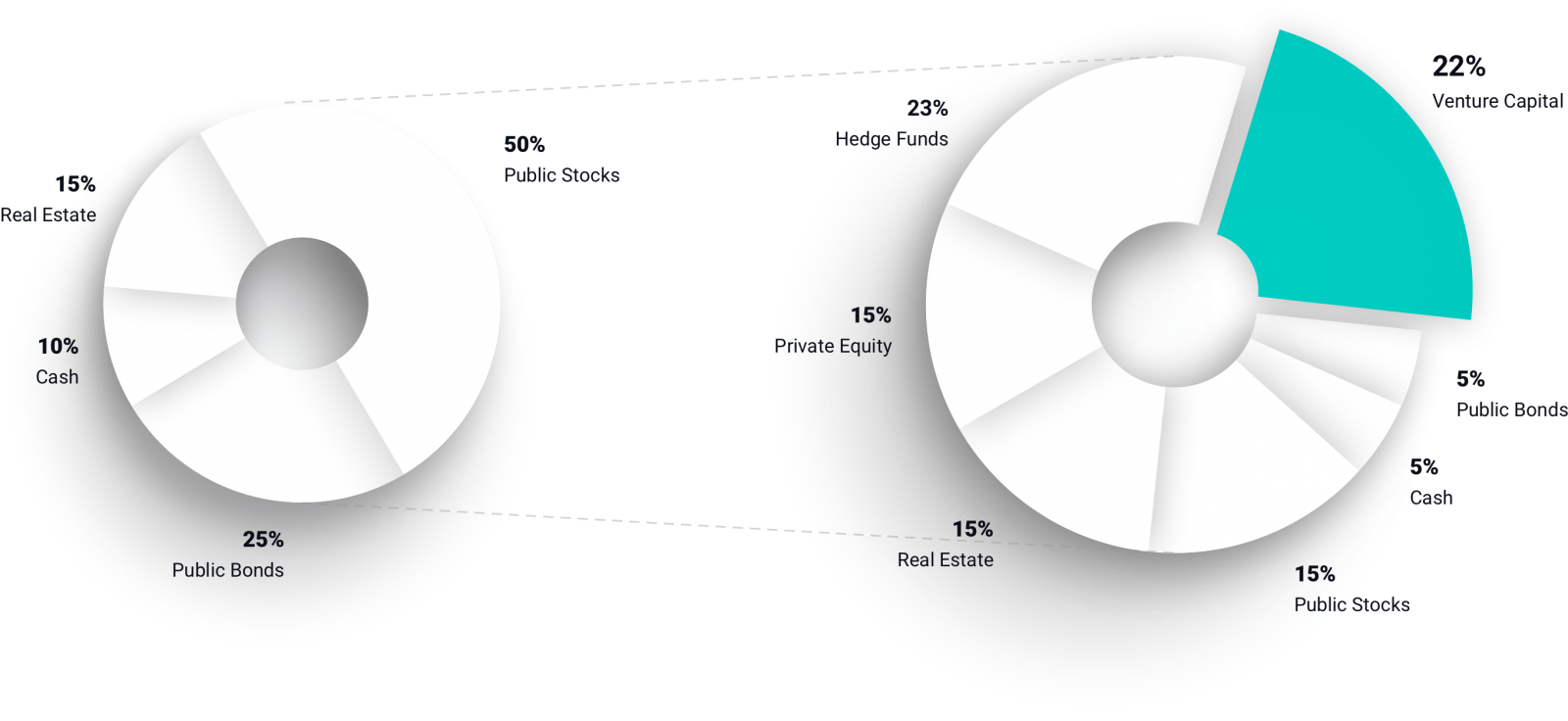 DISCOVER more from Alumshares
Read about what is happening at Alumshares and Meet some of our Partners